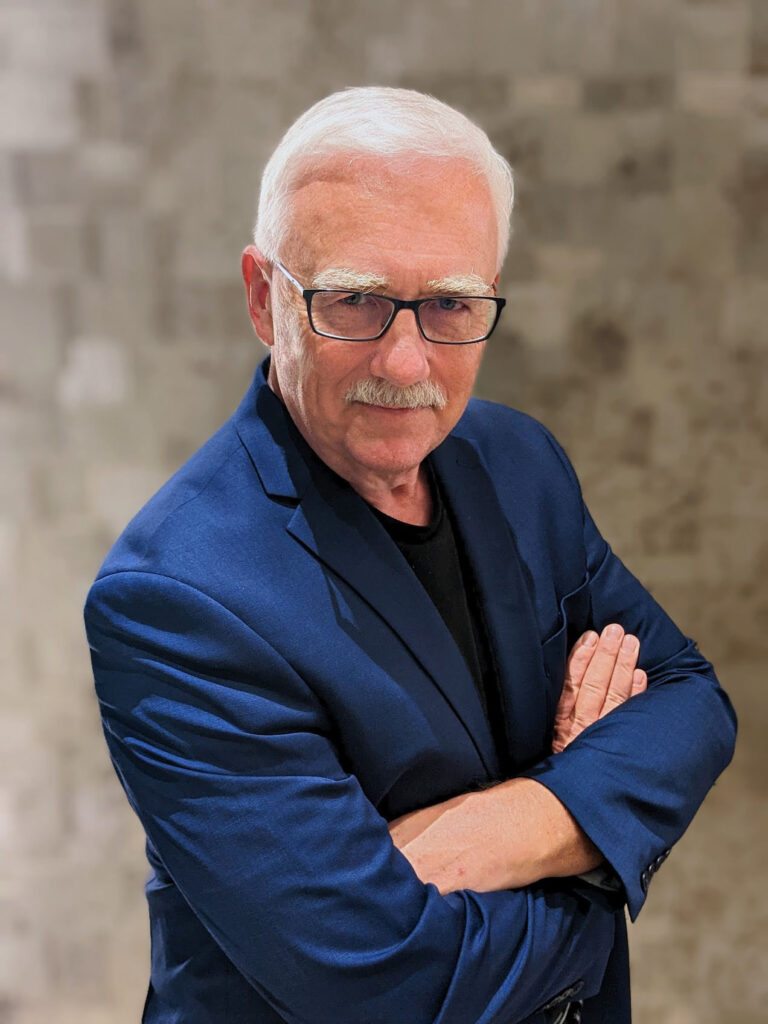 Make Your Company Event Your Best Ever with Tucson Magician and Mentalist Rod Robison
Rod Robison's Mentallusions is a fun, audience-interactive mentalist show with lots of mind-bending, magical, mental "miracles" that will leave your event guests exclaiming, "Unbelievable, I've never seen any magician do that!"
Company event planners in Phoenix, Tucson and beyond who insist on sure-fire entertainment hire Rod.
Why? Because. . .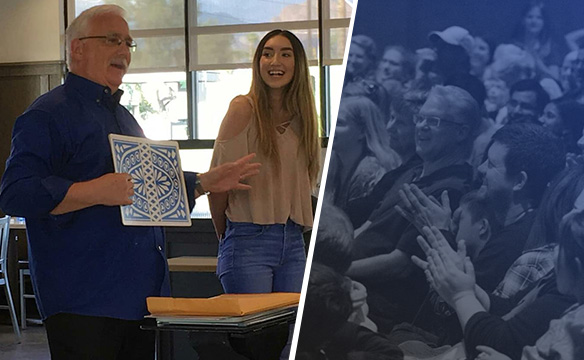 Mentallusions – The Show
Mentallusions is a 45-60 minute audience-interactive mindreading show. Several members of your event audience are invited to the stage throughout the evening to experience inexplicable things they will tell their friends and family about for a very long time. No one is embarrassed. Everyone has a blast. And you'll be thanked by your guests for inviting them to experience such an entertaining, memorable event.
"Our coaching staff had a great time being entertained by Rod! It's often challenging to find something that's interesting for everyone when gathering employees and their families together, but this show hit the mark! Rod's approach to the group kept everyone entertained, amazed, and talking for days after." Brian White, Chick-fil-A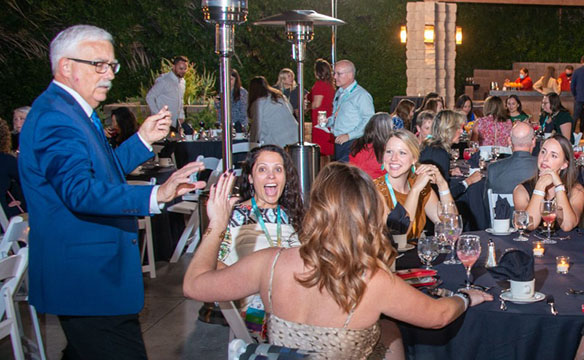 Mentalism Up-close and Personal
One of the most effective ways to enhance your cocktail hour, dinner event, private or company party is with Rod's strolling mentalism. There's an indescribable feeling when your mind is – even if for a few amazing moments – a seeming open book. Moving from guest to guest, table to table, Rod engages your attendees with a riveting, intimate mindreading experience. Although he makes absolutely no claims to psychic or other-worldly powers, when people experience those "goose bump" feelings, they're left with no other apparent explanation.
"You were the hit of the evening. Everyone raved about this year's entertainment, namely YOU! You really awed the crowd. Thank you so much for making this year's banquet extra special." – Carol Fierling, Event Planner, Dillards Department Stores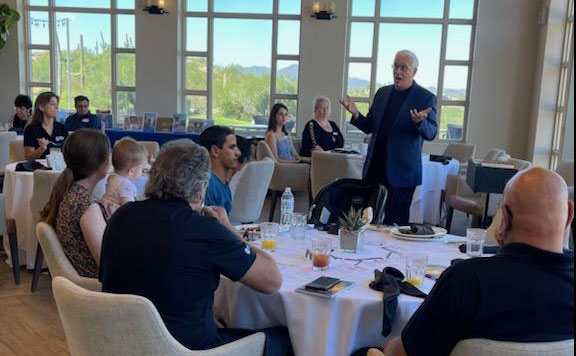 Team-building and Keynotes
As a former broadcast personality and executive, author, corporate entertainer, and public speaker, Rod brings a rich legacy to the podium. He blends mentalism, humor, and his engaging speaking style to serve up a keynote or team-building event your guests and staff will savor. He is a regular featured speaker/entertainer at world famous Canyon Ranch Resort where his show and seminar The Magic of Cultivating Positive Emotions has guests and management raving.
"We are receiving AMAZING feedback from your presentation. Love this and we are so excited! Here are some comments from your presentation:"
Alyssa Presnell, Canyon Ranch Resort

"I'll never forget this presentation. It was captivating and incredibly powerful. I am a believer!!!"

"So much fun! Will be thinking about this for my life."

"Amazing! So informative about positive thinking and how we can change! Sooo magical & awesome. Thank you Rod!"

"Wonderful, thought-provoking, intriguing, positive, helpful, dynamic."