It was a miracle as far as I was concerned.  But then I was only three years old and I'd never seen a magic trick before.  Sitting across from my Uncle Bob at the wooden kitchen table in my grandparents' house in Indianapolis, I was about to be introduced to the impossible.
"Wanna see a trick?" he whispered.  A coin vanished from his hand then reappeared behind my ear.  The simplest of tricks, but for an impressionable little three year old it might as well have been a miracle. He was no David Copperfield.  He wasn't famous for his enchantments.  In fact, he wasn't famous at all — just an average nice guy, with a love of magic and us kids in the family.
I didn't have the privilege of living near Uncle Bob as I grew up, so I only saw him from time to time.  But, although my interest in magic flared then subsided in cycles over the years, the spark he lit was never entirely quenched by the distractions that come with growing up.   In my early 30s the flame intensified and I began getting serious about becoming more than a performer of pocket tricks.  Eventually my pocket tricks matured into more sophisticated magical fare, then evolved to mentalism, or as some call it, magic of the mind.
I was performing near Indianapolis one summer a few years ago and stopped by Uncle Bob's modest little house to see how he was doing.  His failing health and age-etched face displayed every one of his 80-some years. But even the physical toll of the decades that had passed couldn't obscure my memory of an impish magician peeking out from his eyes.
Over the years my mom had kept him abreast of my performances, but he'd never seen me perform.  After a few moments of catching up, I leaned over and said, "Wanna see a trick?"   He smiled and answered, "You bet."  We sat down on the floor, and I shared a few mysteries with him.  His ancient eyes brightened, almost like those of a three year old child seeing his first magic trick.  "See what you started," I joked.  He smiled.  The hour or so we spent on the floor that afternoon will remain with me as one of my most memorable performances.  Nothing fancy – I'm really not an accomplished sleight of hand artist.  But for Uncle Bob they might as well have been miracles.
The next summer I was scheduled to be in the area again.  I called ahead to invite him to dinner at a nearby magic-themed restaurant.  But somehow our wires got crossed, and I mistakenly thought that he had cancelled our appointment.   I later learned that Uncle Bob had dressed up for the occasion, waited patiently but in vain for me to arrive, then shuffled off to bed.   Of course, I felt awful when I learned.  I wrote to apologize for the mix-up, planning to make up for my mistake by taking him to the restaurant during my next visit to the area.   Unfortunately, I had missed my last opportunity.   Uncle Bob passed away later that year.
More than likely someone shared some "magic" with you at some point in your life.  Maybe it was a teacher, a parent, a family member, or a friend who encouraged you.  At some point in your life they inspired you, nudging you onto a path that led to a higher level of accomplishment.  Had it not been for that person and their investment in you, your life would have been different.  Maybe even less satisfying.  While you still can, take a few moments to make a phone call, write a note, or even visit if you can, just to say thanks.  Don't let that magic moment slip through your fingers.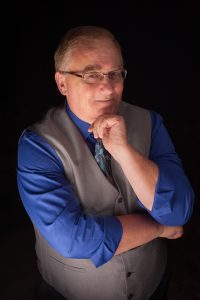 Rod Robison is a mentalist, magician, author and speaker who helps companies and organizations create unforgettable events for their employees and clients.
www.TucsonMentalist.com